---
As a leader carefully navigating how best to protect and operate your organization in what feels like a surreal time, there are challenges and opportunities to consider for your communications. The unique voice of an organization's purpose, the expectations of its external and internal audiences, and how its messages are being experienced take on new relevance in a time when lasting impressions and brand loyalty are cemented more intensely and missteps harder to overcome.

This live webinar will provide messaging insights and practical strategies for managing your organization's communications during the pandemic and the opportunity to ask specific questions.
Sign Up For Access To This Session
If you experience trouble with the form above, please try again in an alternate browser. To optimize your experience, we recommend using Google Chrome or Mozilla Firefox.
Closed captioning is available in the space above. If you are having trouble, please turn enable closed captioning using the "CC" icon in the video player or disable your ad blocker and try again.
About Kelli Newman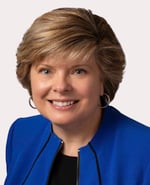 Kelli Newman, APR, is President of the Houston-based communication strategies firm, Newman & Newman, where she leads a talented team of professionals dedicated to advancing the success of purpose-driven clients. Her work centers on formulation of messaging strategies and development of award-winning marketing tools for both corporate and nonprofit clients. Her work has received numerous awards, including the Grand Excalibur, PRSA Houston's highest recognition of professional standards.

In addition to her responsibilities with Newman & Newman, Kelli is an instructor for Rice University's Leadership Institute for Nonprofit Executives (LINE) program, teaching marketing and public relations. She is also a founding member of the Ignite Healthcare Network, a by-invitation coalition of executive women with leadership experience in healthcare. She was appointed to begin serving on the organization's board in 2019.
About the Center for Philanthropy & Nonprofit Leadership
---
At the Center for Philanthropy & Nonprofit Leadership, we envision a vibrant philanthropic sector in which nonprofit organizations achieve their missions and people are inspired to give and serve. Our mission is to increase the effectiveness and impact of the nonprofit sector by providing education and nurturing leadership among professionals and those who support the work of nonprofit organizations. Since its inception, the center has served more than 1,100 nonprofit organizations.