---
The COVID-19 pandemic has had a particularly devastating impact on communities of color, highlighting pervasive inequities in the U.S. African Americans, Latinos and Native Americans face nearly three times the risk of contracting coronavirus as whites, and African Americans are twice as likely to die. Elena Marks, president and CEO of the Episcopal Health Foundation, examines factors contributing to these disparities, including racism, poverty, and adverse community conditions and explains why the world's most expensive health care system was not able to contain the pandemic. She shares a vision of a more just and effective health system that prioritizes health over health care with substantial, equitable investments in public health.
Accompanying slides can be found here: COVID-19 & Communities of Color Slide Deck


Sign Up For Access To This Session
If you experience trouble with the form above, please try again in an alternate browser. To optimize your experience, we recommend using Google Chrome or Mozilla Firefox.
Closed captioning is available in the space above. If you are having trouble, please turn enable closed captioning using the "CC" icon in the video player or disable your ad blocker and try again.
About Elena Marks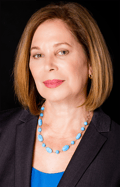 Elena Marks, J.D., M.P.H., is the president and chief executive officer of the Episcopal Health Foundation and a nonresident fellow in health policy at Rice University's Baker Institute for Public Policy, where her work focuses on health reform and health equity. She serves on the boards of Grantmakers in Health, Harris Health System, and Community Health Choice. Her previous professional experience includes serving as the director of health and environmental policy for the City of Houston, consulting in the health care industry with large systems and community-based providers, starting and directing a successful legal placement firm, and practicing trial and appellate law with major Texas law firms. Ms. Marks holds a bachelor's degree from Emory University, a law degree from The University of Texas School of Law, and a Master of Public Health from The University of Texas School of Public Health.
You May Also Be Interested In...
---
Technology, Culture and Society in the Age of COVID-19
7 MONDAYS, OCT. 5 to NOV. 16, 2020
ONLINE, SYNCHRONOUS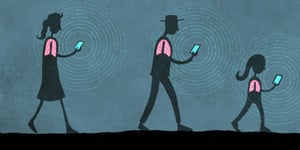 All technology has unanticipated consequences—good, bad and often a mix of both. How might we maximize the benefits of technology if we consider societal impact in all our technological decisions? The unfolding of the COVID-19 pandemic has elevated the urgency to harness technology as a force of good and has demonstrated the sometimes-deadly consequences of failing to do so.
From disease modeling to contract tracing to global supply chains and from online education equity and social inequality to climate change, experts from Rice University and other U.S. academic institutions explore the power of technology applied for social good. This course is offered in conjunction with Rice University's Initiative on Technology, Culture and Society, exploring the dynamic interactions among technology, culture and society, and how society should respond to the unexpected impacts of technological change.