---
One week after the inauguration of President Biden, with outgoing President Trump facing impeachment proceedings for "incitement of insurrection," the OpenRICE series examines the transition between the Trump and Biden administrations. Dr. Mark Jones of the Baker Institute Presidential Elections Program and Dr. Martha Kumar of the White House Transition Project consider such questions as: How does legislation developed during other historical transition crises protect us today? How well prepared was Biden for the transfer of power and how has the transition gone thus far? Will the unprecedented chaos, discord and an ongoing impeachment trial impact the Biden administration's ability to govern effectively in the throes of a pandemic, economic uncertainty and demands for social justice?
This session is co-sponsored by the Presidential Elections Program at Rice University's Baker Institute for Public Policy.

Related Resources:
Sign Up For Access To This Session
If you experience trouble with the form above, please try again in an alternate browser. To optimize your experience, we recommend using Google Chrome or Mozilla Firefox.
Closed captioning is available in the space above. If you are having trouble, please turn enable closed captioning using the "CC" icon in the video player or disable your ad blocker and try again.
About the Presenters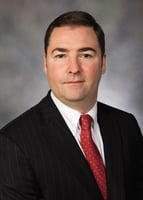 Mark Jones, Ph.D.
Dr. Mark P. Jones is the Joseph D. Jamail Chair in Latin American Studies and a professor in the Department of Political Science at Rice University as well as a fellow in political science at the Baker Institute. He also co-directs the Presidential Elections Program, serves as the faculty director of Rice's Master of Global Affairs program, and leads the Baker Institute's Argentina Program. Dr. Jones' research focuses on the effect of electoral laws and other political institutions on governance, representation and voting. Dr. Jones is a frequent commentator in local, state, national and international media.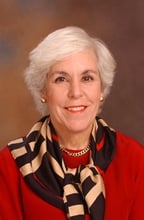 Martha Kumar, Ph.D.
Dr. Martha Joynt Kumar is Professor Emerita at Towson University and Director of the White House Transition Project, a non-profit, non-partisan project of presidency scholars who prepare information for staff coming into the White House, dedicated to "smoothing the peaceful transfer of democratic power." She also studies presidential-press relations. Dr. Kumar has followed eight presidencies and has written several books on the presidency, including Before the Oath: How George W. Bush and Barack Obama Managed a Transfer of Power.
You may also be interested in...
---
The Post-Pandemic Future of Houston and the U.S.
On the 40th anniversary of the Kinder Houston Area Survey, examine how the pandemic, political and economic upheavals and growing awareness of systemic racism have transformed our city and nation.
---

Facing Race: Racism, Resistance and Reckoning in the United States
Explore the history of race and anti-black racism in the U.S. and movements to resist racial oppression from the Civil War through Black Lives Matter.