---
Mexico is facing a three-fold crisis in 2020: a public health crisis, created by a faster than expected spread of the Coronavirus pandemic and a deficient response by the government; an economic crisis, estimated at a collapse of the country's GDP growth by a whopping 10.5% by the end of the year; and a political crisis, as Mexicans are less than a year from the largest election in the country's history.

These multiple crises are putting Mexico's leadership to the test, even as the country finds itself further adrift in its relationship with the United States, Latin America, and Europe. This talk breaks down and explores these different crises, and proposes a potential path out of them for Mexico in the future.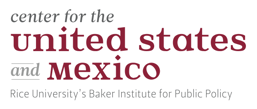 Sign Up For Access To This Session
If you experience trouble with the form above, please try again in an alternate browser. To optimize your experience, we recommend using Google Chrome or Mozilla Firefox.
Closed captioning is available in the space above. If you are having trouble, please turn enable closed captioning using the "CC" icon in the video player or disable your ad blocker and try again.
About Tony Payan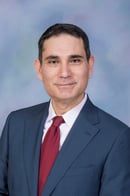 Tony Payan, Ph.D., is the Françoise and Edward Djerejian Fellow for Mexico Studies and director of the Center for the United States and Mexico at the Baker Institute. He is also an adjunct associate professor at Rice University and a professor at the Universidad Autónoma de Ciudad Juárez. Between 2001 and 2015, Payan was a professor of political science at The University of Texas at El Paso.

Payan's research focuses primarily on border studies, particularly the U.S.-Mexico border. His work includes studies of border governance, border flows and immigration, as well as border security and organized crime. Payan has authored two books, "Cops, Soldiers and Diplomats: Understanding Agency Behavior in the War on Drugs" and "The Three U.S.-Mexico Border Wars: Drugs, Immigration and Homeland Security" (2006 and 2016 editions). He has also co-edited six volumes: "Gobernabilidad e Ingobernabilidad en la Región Paso del Norte," "Human Rights Along the U.S.-Mexico Border: Gendered Violence and Insecurity," "De Soldaderas a Activistas: La mujer chihuahuense en los albores del Siglo XXI," "A War that Can't Be Won: Binational Perspectives on the War on Drugs," "Undecided Nation: Political Gridlock and the Immigration Crisis," and "Reforma Energética y Estado de Derecho en México." In addition, he has authored several book chapters and journal publications.

Payan has served on several boards, including the Camino Real Regional Mobility Authority in El Paso, Texas, and the Plan Estratégico de Juárez in Ciudad Juárez, Mexico. He is a member of the Greater Houston Partnership's Immigration Task Force and the Mexico Energy Task Force. He previously served as president of the Association of Borderlands Studies between 2009 and 2010.

Payan earned a B.A. in philosophy and classical languages from the University of Dallas and an MBA from the University of Dallas Graduate School of Management. He received a doctorate degree in international relations from Georgetown University in 2001.
About Professional & Corporate Programs at the Glasscock School
---
Rice University offers a myriad of career advancement opportunities to assist professionals in obtaining new competencies, prepare for a certification exam, improve business and communication skills or earn professional recertification credits. The Glasscock School has assisted more than 7, 500 professionals since its inception.