---
The COVID-19 pandemic has altered the way society functions, including funding and expectations for nonprofits and social service programs. The evaluation of those programs must also be adjusted, but the unprecedented nature of the present moment means that guidance is hard to find. Fortunately, this novelty also presents opportunities for changes or growth in the evaluation of your programs. In this webinar, Dr. Patrick S. Tennant will present core evaluation strategies that are applicable in any situation (even this one) and the ways they can help you to innovate and demonstrate your impact.

This session is brought to you through a partnership with United Way of Greater Houston and the Center for Philanthropy and Nonprofit Leadership at Rice University.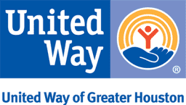 Sign Up For Access To This Session
If you experience trouble with the form above, please try again in an alternate browser. To optimize your experience, we recommend using Google Chrome or Mozilla Firefox.
Closed captioning is available in the space above. If you are having trouble, please turn enable closed captioning using the "CC" icon in the video player or disable your ad blocker and try again.
About the Presenter

Patrick S. Tennant, Ph.D., is a project manager focusing on children's mental health at the Baker Institute Center for Health and Biosciences and a project manager of the Meadows Mental Health Policy Institute. Tennant's work in the mental health field as a researcher, evaluator, consultant and clinician has focused on combining methodological and analytic rigor with direct clinical experience to bridge the gap between research and practice.

Prior to joining the Baker Institute, he was a research partner of the Texas Institute for Child and Family Wellbeing and a practicing family therapist with a nonprofit counseling center. Tennant holds a B.A. in psychology from Loyola University New Orleans, an M.S. in marriage and family therapy from Northwestern University, an M.A. and Ph.D. in human development and family sciences from The University of Texas at Austin, and is a licensed marriage and family therapist in the state of Texas.
About the Center for Philanthropy & Nonprofit Leadership
---
At the Center for Philanthropy & Nonprofit Leadership, we envision a vibrant philanthropic sector in which nonprofit organizations achieve their missions and people are inspired to give and serve. Our mission is to increase the effectiveness and impact of the nonprofit sector by providing education and nurturing leadership among professionals and those who support the work of nonprofit organizations. Since its inception, the center has served more than 1,100 nonprofit organizations.