---
Late last year, the Greater Houston Community Foundation launched a new, collaborative regional indicators initiative —Understanding Houston—in partnership with Rice University's Kinder Institute of Urban Research. This platform was created to empower us all with the information we need to act — individually and collectively — to build a Houston region that provides everyone the opportunity to reach their full potential.

Join us to hear The Big Picture data briefing featuring major findings across 8 quality of life areas including arts & culture, civic engagement, community context, economic opportunity, education, environment, health, and housing. Leave with a better understanding of key strengths and pressing challenges across the Houston three-county area, a few quick tips on how to use www.understandinghouston.org as a resource, and where the initiative is headed next.

This session is brought to you through a partnership with the Greater Houston Community Foundation, Understanding Houston, United Way of Greater Houston and the Center for Philanthropy and Nonprofit Leadership at Rice University.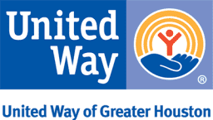 Sign Up For Access To This Session
If you experience trouble with the form above, please try again in an alternate browser. To optimize your experience, we recommend using Google Chrome or Mozilla Firefox.
Closed captioning is available in the space above. If you are having trouble, please turn enable closed captioning using the "CC" icon in the video player or disable your ad blocker and try again.
About the Presenters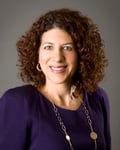 Renée Wizig-Barrios
Senior Vice President and Chief Philanthropic Officer, Greater Houston Community Foundation

Renée Wizig-Barrios leads the foundation's efforts to provide its donors with opportunities to participate in high-engagement, high-impact philanthropy. She leads a dynamic team of professionals dedicated to helping individuals, families, businesses, and foundations achieve their charitable goals by providing resources including programming, research, convening, and consulting. Renée is a frequent speaker on philanthropy for leading local and national philanthropic associations and audiences. She joined the organization in 2010 after serving as Lead Organizer for The Metropolitan Organization. She brings more than 20 years' experience in the nonprofit sector, with experience in leadership development, community engagement, cross-cultural partnerships, program management, fundraising, and public policy to her role. Renée is a summa cum laude graduate of Washington University in St. Louis.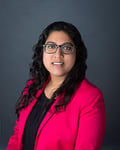 Nadia Valliani
Assistant Director of Data and Learning, Greater Houston Community Foundation

Nadia Valliani joined Greater Houston Community Foundation in November 2019 as Assistant Director of Data and Learning. Nadia leads the research and capacity building work for Understanding Houston, GHCF's regional indicators project. Previously, Nadia was on the research team at the Greater Houston Partnership where she analyzed and interpreted economic, demographic, and social data. She has a master's degree in Public Policy from the University of Southern California and 15 years of research, policy, and nonprofit experience. A native Houstonian, Nadia enjoys reading, studying human behavior, completing 1000-piece puzzles, and serving on the Amigos de las Americas – Houston Chapter board.



Diana Zarzuelo
Senior Director of Community Philanthropy

As a native Houstonian, Diana has a deep passion for her hometown and creating a more vibrant and equitable region that benefits all communities. Diana joined the Greater Houston Community Foundation in early 2019 to lead the launch of the Foundation's new collaborative, regional indicators initiative—Understanding Houston—to support awareness building and data-driven decision-making among donors and cross-sector stakeholders on a broad range of quality of life issues impacting the region. She also supports disaster relief, resiliency and grants management at the Foundation. Prior to joining the Greater Houston Community Foundation, Diana served as the Senior Director of Strategy and Innovation at Baker Ripley leading the data and design work of the agency, and served on the White House Domestic Policy Council during the Obama Administration as a policy advisor on issues related economic mobility, health and human services, and community development. She has a master's degree in Public Policy from Harvard Kennedy School with a social and urban policy concentration and an undergraduate degree in psychology and cultural anthropology from the University of Pennsylvania.

About the Center for Philanthropy & Nonprofit Leadership
---
At the Center for Philanthropy & Nonprofit Leadership, we envision a vibrant philanthropic sector in which nonprofit organizations achieve their missions and people are inspired to give and serve. Our mission is to increase the effectiveness and impact of the nonprofit sector by providing education and nurturing leadership among professionals and those who support the work of nonprofit organizations. Since its inception, the center has served more than 1,100 nonprofit organizations.