---
Effective leading requires strong planning, time and task management, and organizational systems. Without a clear system to sort through the weekly chaos, you can easily lose sight of what you need to accomplish on your team. The cost of not having a plan for how you spend your limited "free" time is enormous. Your stakeholders suffer, you bottleneck your colleagues, you sleep too little, and you feel overwhelmed—a dreadful combination that doesn't help anyone. Thankfully, with the intentionality of a Weekly Worksheet, it is possible to be an effective leader—and have a life!
This session is brought to you through a partnership with the The Together Group, United Way of Greater Houston and the Center for Philanthropy and Nonprofit Leadership at Rice University.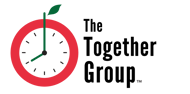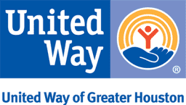 Sign Up For Access To This Session
If you experience trouble with the form above, please try again in an alternate browser. To optimize your experience, we recommend using Google Chrome or Mozilla Firefox.
Closed captioning is available in the space above. If you are having trouble, please turn enable closed captioning using the "CC" icon in the video player or disable your ad blocker and try again.
About Maia Heyck-Merlin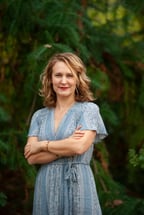 Maia Heyck-Merlin is the CEO / Founder of The Together Group, a consulting practice with a sharp lens toward getting yourself Together. She is the author of three popular books focused on balancing systems with spontaneity, and is a nationally sought-after trainer in education and nonprofit settings. A former fourth and fifth grade teacher, as well as a former instructional leader and nonprofit executive, Maia teaches with positivity, practicality and precision. She lives in the Washington, DC area with her two children, two cats, and in her free time, she is a Together Triathlete (slowly) and the Together Troop Leader for her daughter's scouting group. You can read more about Maia at www.thetogethergroup.com.

About the Center for Philanthropy & Nonprofit Leadership
---
At the Center for Philanthropy & Nonprofit Leadership, we envision a vibrant philanthropic sector in which nonprofit organizations achieve their missions and people are inspired to give and serve. Our mission is to increase the effectiveness and impact of the nonprofit sector by providing education and nurturing leadership among professionals and those who support the work of nonprofit organizations. Since its inception, the center has served more than 1,100 nonprofit organizations.