Friday, Aug. 28, 2020 at 12 p.m. CT
---
What is this place called Houston? And, how can our connection to this place sustain us now and after the pandemic? The COVID-19 pandemic has led many Houstonians to spend more time than ever enjoying nature, through their windows, from their balconies and patios, in their backyards, and venturing out for socially-distanced neighborhood walks. Environmental lawyer, Rice University professor in the practice and poet Jim Blackburn invites you to experience Houston's nature with new eyes. Learn about Gulf Coast ecology, how our bayou system works, and how this place has shaped our identity and our future possibilities as a city.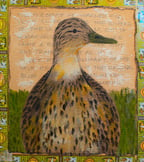 Image: "Jim Blackburn and Isabelle Chapman's 'Virus Vigil Day 112: Mottled Duck' https://www.jimblackburninfo.com/virus-vigil.html"
About Jim Blackburn, JD

Jim Blackburn, JD, is an environmental lawyer and Professor in the Practice of Environmental Law in the Civil and Environmental Engineering Department at Rice University. At Rice, Mr. Blackburn is a Faculty Scholar at the Baker Institute, co-director of the Severe Storm Prevention, Education and Evacuation from Disaster (SSPEED) Center and directs the minor in Energy and Water Sustainability. He also serves as founder and board president of the Bayou City Initiative. Mr. Blackburn owns a planning firm called Sustainable Planning and Design that is working on coastal Louisiana land loss issues including restoration and he maintains the law firm of Blackburn & Carter, but is retired from litigation. Mr. Blackburn is author of The Book of Texas Bays and A Texas Plan for the Texas Coast. In fall 2020, Mr. Blackburn will be teaching "The United States' Green Future: Economy + Environment" at the Glasscock School. See more below.
You May Also Be Interested In...
---
The United States' Green Future: Economy + Environment
JIM BLACKBURN
6 TUESDAYS, OCT. 6 to NOV 17, 2020
ONLINE, SYNCHRONOUS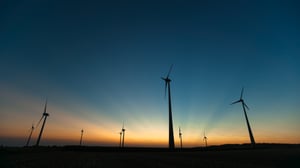 Environmental lawyer, planner and Rice University professor Jim Blackburn shares a framework to create a green future for the United States and the world that is both environmentally and economically sustainable. Perhaps no city has greater potential and urgency than Houston, Texas, to shape the future of the environment. As the global center of the oil and gas industry, Houston faces a rapidly transforming economy and increasingly severe weather, as demonstrated by storms like Hurricane Harvey.

Drawing examples from the Gulf Coast region relevant to communities across the nation and globe, this course outlines innovative financial, technological, natural, social and even spiritual solutions. In addition, we explore the potential of once-unimaginable collective action recently demonstrated in response to the COVID-19 pandemic. Explore the vibrant ecological and economic possibilities of a green future for your community, the United States and the world.