---
Join a discussion on how Houston area funders are navigating the COVID – 19 Pandemic and how some are trying to use this moment to improve responsiveness in the funder community. Dive into new data and insight into evolving funder practices. This session will be 90 minutes.
This session is brought to you through a partnership with the Greater Houston Grantmakers' Forum, United Way of Greater Houston and the Center for Philanthropy and Nonprofit Leadership at Rice University.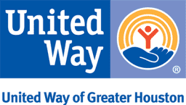 Sign Up For Access To This Session
If you experience trouble with the form above, please try again in an alternate browser. To optimize your experience, we recommend using Google Chrome or Mozilla Firefox.
Closed captioning is available in the space above. If you are having trouble, please turn enable closed captioning using the "CC" icon in the video player or disable your ad blocker and try again.
About the Presenters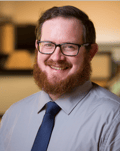 Bret Sinclair
Data Analyst, The Working Partner
Bret is the lead data analyst at Working Partner, LLC, bringing advanced analytical skills to help nonprofit clients share stories of their successes and to envision new opportunities. Bret is passionate about addressing health disparities and improving the lives of underserved populations. Since joining Working Partner in 2017, he has worked closely with nonprofit organizations across a range of sectors including healthcare, social services, and government. Bret earned a Bachelor of Science in Biology from the University of Redlands and a Master of Public Health in Epidemiology from the University of Texas Health Science Center at Houston (UTHealth). When he is not working, Bret loves watching (and debating) sports, relaxing with a movie, and spending time outdoors with his family.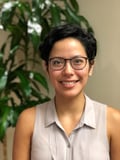 Cindy Alvarado
Evaluation & Impact Program Officer, The Simmons Foundation
Cindy Alvarado is the Evaluation and Impact Program Officer with The Simmons Foundation. Her work includes evaluating the Foundation's portfolio to help us learn and refine our grantmaking strategy. In addition, Cindy enhances grant partner learning through collaboratives, convenings, and other efforts. Cindy is a strong advocate for equitable data and evaluation, feedback loops, and beneficiary engagement. Cindy is a 2019-2020 Harmony Initiative Fellow with the Justice Funders network. Cindy holds an MPA and a Bachelor's degree in Political Science from Texas A&M University. In her free time, she enjoys practicing and teaching yoga and spending time outside with her dog, Taz. Cindy envisions a just, inclusive community, where people have the right to self-determine and live their lives with dignity and respect.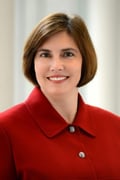 Kristi Cooper
Executive Director, The Robert and Janice McNair Foundation
Kristi joined The Robert and Janice McNair Foundation as executive director in September 2017. She previously spent 6 years as Vice President of Philanthropy and Alumni Relations at Baylor College of Medicine where her leadership responsibilities included strategic planning and overseeing philanthropic and alumni programs. During her 18-year tenure at Baylor, she was part of the team that launched the first ever $1 billion campaign in Houston and was able to see the Best Minds Best Medicine campaign to successful completion ahead of its 10-year timeframe.

Kristi is motivated by the dedicated non-profit organizations, donors and volunteers serving her hometown of Houston, Texas. She enjoys serving as a volunteer with the East Spring Branch Food Pantry.
She attended Baylor University in Waco, where she earned a Bachelor of Arts in Sociology and Spanish and a Master of Science in Gerontology. Kristi is married to John Cooper, a real estate professional, and has two hounds and a cat.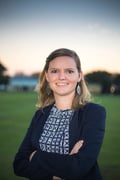 Nicole Moore-Kriel
Program Officer, The Powell Foundation
Nicole joined The Powell Foundation as a Program Officer in February 2019. She is a passionate, results-driven education reformer with over a decade of experience working in improving educational opportunities for disadvantaged communities. She began her career as a teacher in a high-poverty school in Memphis with Teach For America and has led projects working with thousands of educators on school turnaround and student intervention systems with school districts, state agencies, and charter school networks across the US and South Africa. Nicole most recently served as the Head of Teacher Professional Development as a founding member of a leading South African charter management organization. Throughout her career, she has served as a project manager and thought-leader in working with state departments of education, school districts, non-profit agencies, and foundations to ensure strategic, sustainable opportunities are made available for all students to achieve positive educational outcomes.
Nicole earned her undergraduate B.A. from Austin College, where she double majored in Music and Business Administration and graduated summa cum laude. She also holds a Master's degree in Public Affairs with a specialization in Social and Economic Policy from the LBJ School at the University of Texas at Austin.
She is glad to be back in her hometown of Houston after many years away and loves living in Montrose with her husband, cat, and 3 month old puppy.
Don Titcombe
Senior Program Officer, Rockwell Fund, Inc.
Don oversees all Rockwell Fund community investments. Highlights of Don's efforts at Rockwell include launching a multi-year initiative supporting school discipline reform that lead to several policy reforms, serving as the co-chair of the Adolescent Recovery Orientated System of care, and serving as the Secretary of the Way Home Steering Committee. Don also has a track record of success in education public policy and non-profit leadership. Most notably, he led the implementation of the Texas Early Learning Council, a large, statewide education systems building initiative. Mr. Titcombe earned two degrees from the University of Texas at Austin (M.S.S.W & B.A., American Studies)

Diana Zarzuelo
Senior Director of Community Philanthropy, Greater Houston Community Foundation
As a native Houstonian, Diana has a deep passion for her hometown and creating a more vibrant and equitable region that benefits all communities. Diana joined the Greater Houston Community Foundation in early 2019 to lead the launch of the Foundation's new collaborative, regional indicators initiative—Understanding Houston—to support awareness building and data-driven decision-making among donors and cross-sector stakeholders on a broad range of quality of life issues impacting the region. She also supports disaster relief, resiliency and grants management at the Foundation. Prior to joining the Greater Houston Community Foundation, Diana served as the Senior Director of Strategy and Innovation at Baker Ripley leading the data and design work of the agency, and served on the White House Domestic Policy Council during the Obama Administration as a policy advisor on issues related economic mobility, health and human services, and community development. She has a master's degree in Public Policy from Harvard Kennedy School with a social and urban policy concentration and an undergraduate degree in psychology and cultural anthropology from the University of Pennsylvania.
About the Center for Philanthropy & Nonprofit Leadership
---
At the Center for Philanthropy & Nonprofit Leadership, we envision a vibrant philanthropic sector in which nonprofit organizations achieve their missions and people are inspired to give and serve. Our mission is to increase the effectiveness and impact of the nonprofit sector by providing education and nurturing leadership among professionals and those who support the work of nonprofit organizations. Since its inception, the center has served more than 1,100 nonprofit organizations.